Latitude 64°
Other basket colors, add-on equipment, or bulk orders can be arranged at a discount, please contact us at info@risingsundiscs.com to inquire.

Product Details (from Latitude64°)

Latitude 64° works hard every day to develop and produce equipment for players on all levels of Disc Golf. Some players don't have the funds or need for a Pro Competition basket but still want to put in the hours of putting to take them to the next level.
For these players we offer the Trainer Lite disc golf basket. This is an easy and affordable putting practice solution. The Trainer Lite is a close relative to our higher-end baskets with the positive difference of being lighter to move around in your own back yard or even take on the road.
24 zinc-coated chains around a heavy-duty metal center pole keeps the Trainer Lite standing up well in relation to its weight. Weighing only 16 kilo, the Trainer Lite can be fully assembled in less than a minute so you can spend your time on playing instead of handling heavy hardware. The Trainer Lite offers great portability and practice potential, standing firmly with the aid of the included ground stakes.
For disc golfers on the hunt for a great combination of low weight and ease of use this is the perfect choice.
Specs:
Color: Matte Black or gloss yellow
5mm zinc-coated double chains (12 inner, 12 outer)
Basket height is 132 cm (52 inches)
Basket cage measures 66 cm (26 inches) in diameter
1.5" heavy-duty metal pole with black powder coating
16 kg (35 lbs.) assembled
No tools necessary for assembly
Share
詳細を表示する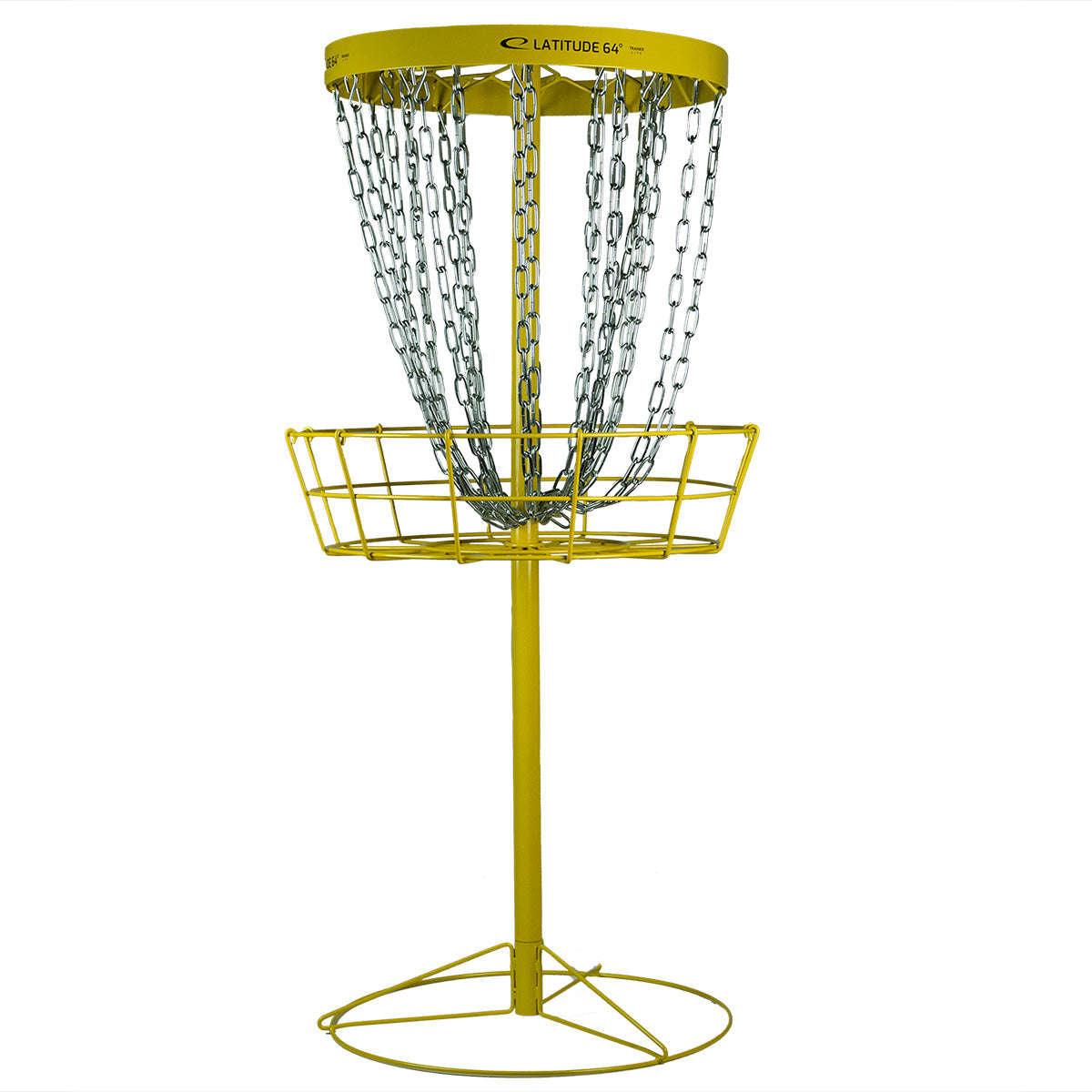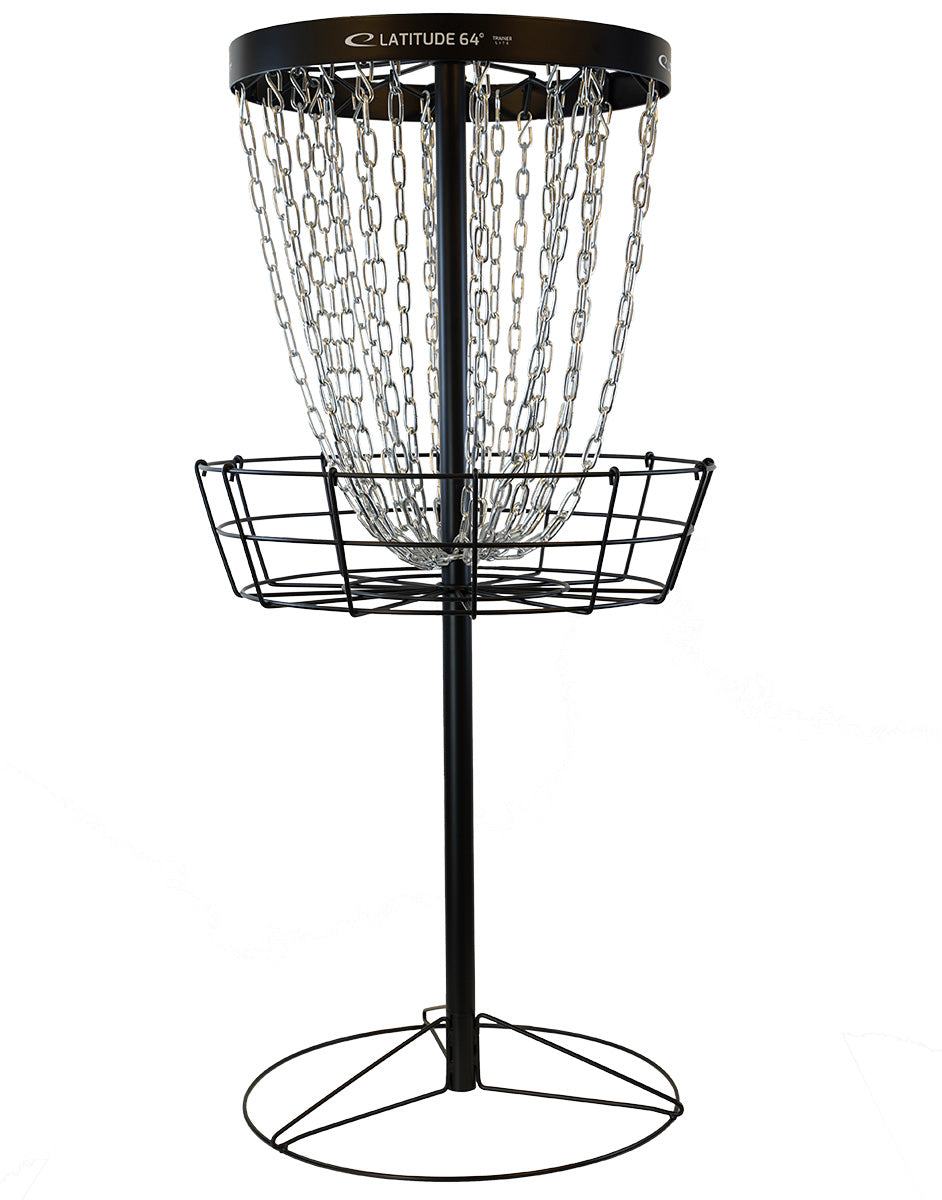 よくある質問
商品の入荷/再入荷時期について教えてください。

商品の入荷は月1~2回程度となります。 新しい入荷に関するお知らせについては、ホームページでニュースレターを購読してください。
特定のディスクをリクエストできますか?

ホームページ上に記載されている、取り扱いブランド商品であれば基本的には仕入れ可能です。 気軽にお問い合わせください。