Latitude 64°
Other basket colors, add-on equipment, or bulk orders can be arranged at a discount, please contact us at info@risingsundiscs.com to inquire.
PLEASE NOTE!  Due to high shipping costs, ProBasket Trainer baskets will be ordered from the Latitude64 warehouses in US or Sweden and shipped directly to you.  This may take 1-3 weeks instead of the normal rapid shipping on all of our other products kept in Japan.  For orders larger than 2, I recommend to contact us directly as other shipping options may become available (particularly for those interested in buying 10 or 20 baskets, for building permanent outdoor courses).

Product Details (from Latitude64°)

ProBasket Trainer
ProBasket Trainer is a solid quality basket for home use that is easily assembled. Unlike many low priced baskets this has the look and feel of a tournament basket making practice feel like the real deal. It can also be used for temporary courses, where the built in base wheel makes it easy to move. It is PDGA approved for events up to B-tiers.
SPECIFICATIONS
• 13 inner and 13 outer chain sets that are zinc coated.
• The ProBasket Trainer has a powder coat finish.
• Yellow 3″ tall deflector band improves visibility in all conditions.
• Tension screws are included for increased stability.
• The ProBasket Trainer is approved at the Standard PDGA level which grants useage in events up to, and including, B-Tier.
• The ProBasket Trainer pole is divided in two parts for easy transport and storage.
• The ProBasket Trainer is mainly meant for portable use. Meaning permanent installation, or prolonged exposure to the elements, can eventually compromise the integrity of the basket's composition.
MEASUREMENTS (Assembled)
Total height: 138 cm
BASKET
Height above ground: 81 cm
Depth: 22 cm
Outside diameter: 69 cm
Maximum size of gaps: 20,4 cm
Radial reps: 12 cm
Target zone: 49 cm
DEFLECTION ASSEMBLY
Maximum width: 57 cm
Max size of gaps on top: 17 cm
WEIGHT
24 kg
Share
詳細を表示する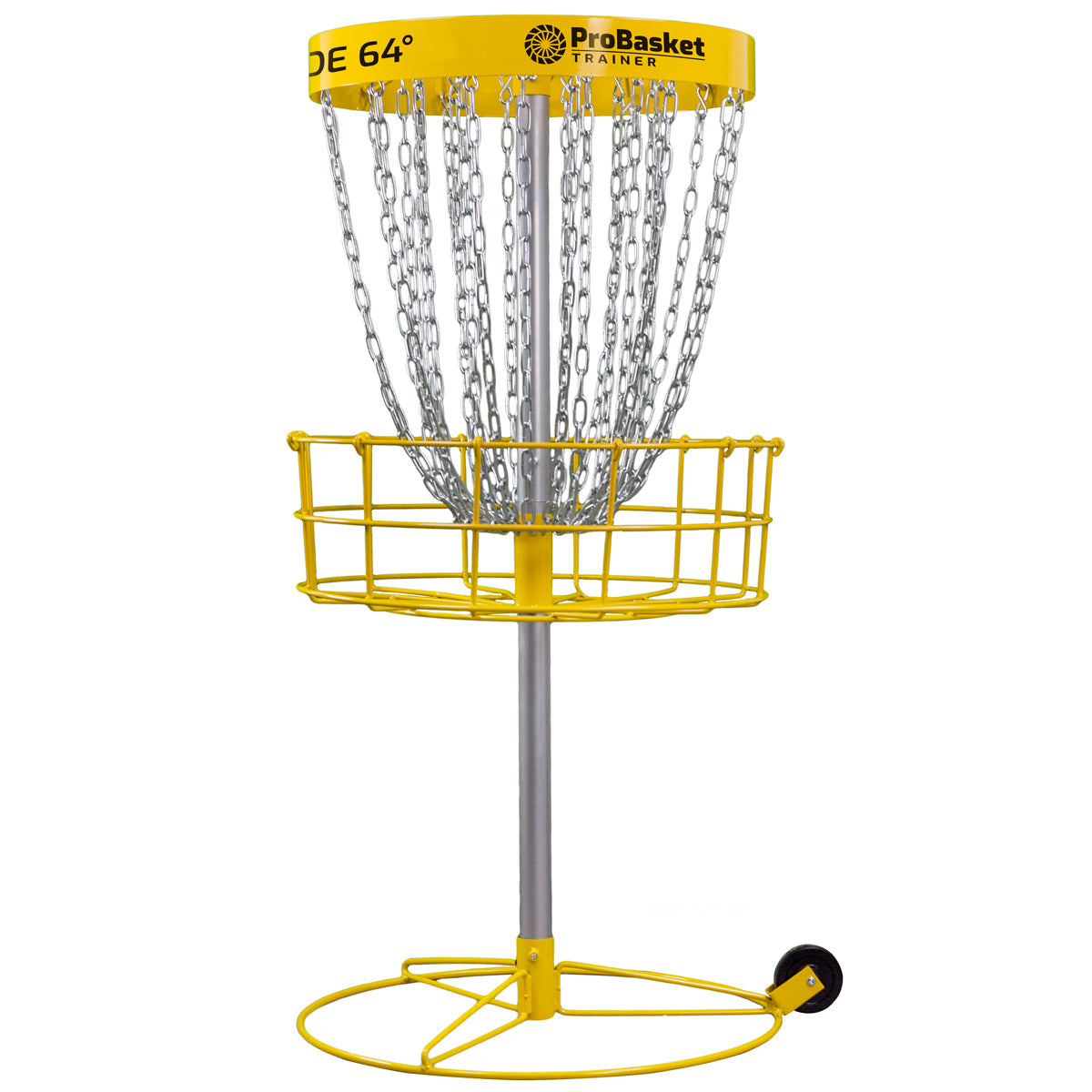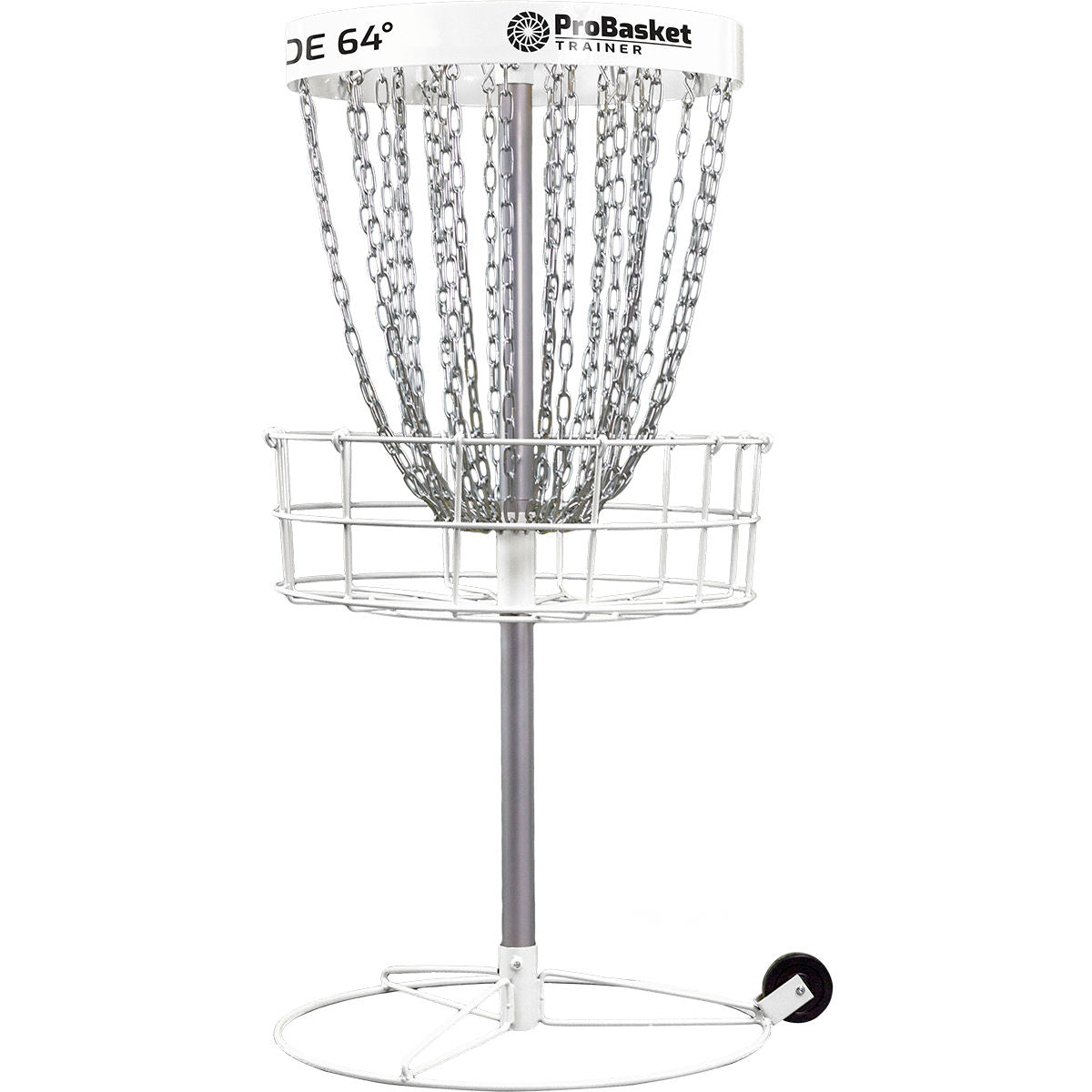 よくある質問
商品の入荷/再入荷時期について教えてください。

商品の入荷は月1~2回程度となります。 新しい入荷に関するお知らせについては、ホームページでニュースレターを購読してください。
特定のディスクをリクエストできますか?

ホームページ上に記載されている、取り扱いブランド商品であれば基本的には仕入れ可能です。 気軽にお問い合わせください。